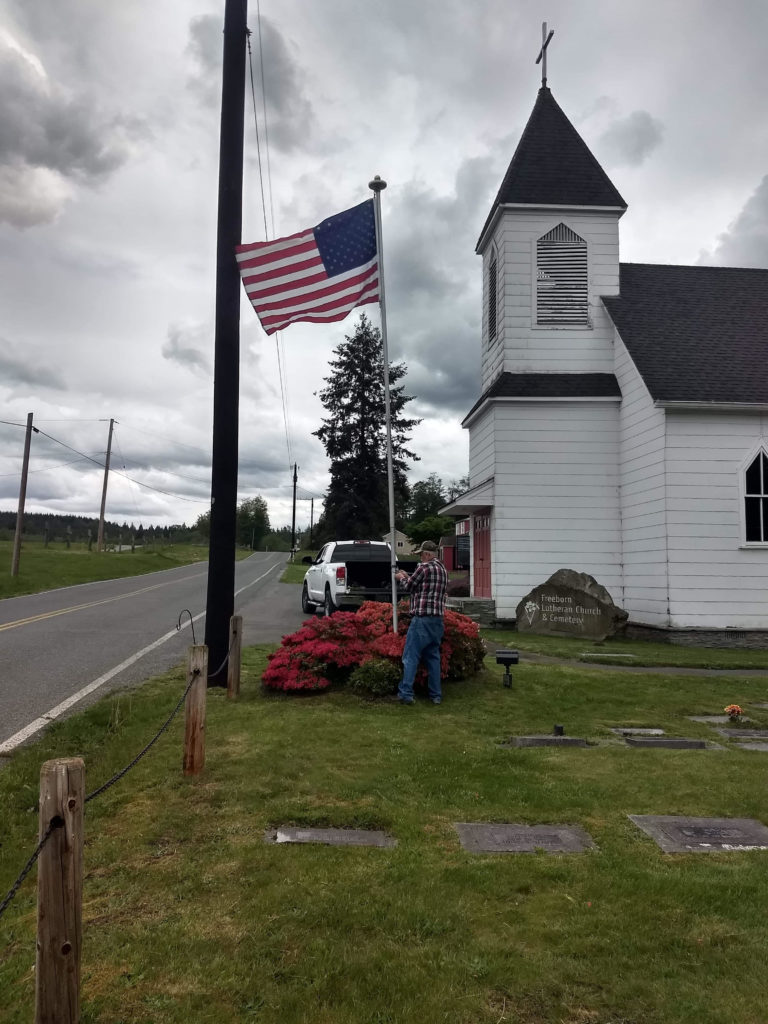 Freeborn Lutheran Church is a member congregation of the Evangelical Lutheran Church in America (ELCA).
Freeborn's worship style is both deeply Lutheran and very accessible.  You'll find a mix of music from old favorite hymns to Christian radio praise songs (and sometimes something you might not expect).  We have Holy Communion every other Sunday. We tend to dress casually, but if you want to wear a fancy dress or a tie–go for it!
We gather afterwards for great food, abundant coffee, and lively conversation–you will come a stranger and leave as family (and probably with some cookies, jam, or a homemade quilt).
When you come to Freeborn, you don't check your joys or struggles at the door–come with your concerns and find a community ready to welcome you and pray with you.